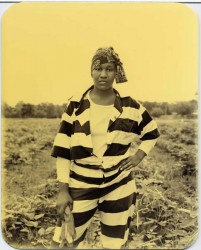 Vanderbilt University
Nashville, TN
May 3-5
The Vanderbilt Committee for Rethinking Prisons invites submissions of workshop presentations that interrogate and share knowledge on issues raised by the American prison system. Participants will have 10-15 minutes to present a current work-in-progress, which will be followed by an extended discussion. We are organizing the conference to promote dialogue and community among activists and scholars who share common concerns and bring different knowledge, methods, strategies and experience to the table. To this end, we invite participants to share the stakes of and motivations behind their research, and we encourage participants to speak extemporaneously of their work.
Our conversations will address (but will not be limited to):
Intersections between the work of prison activists and research in political, literary, legal and social theory.
Challenges faced by activists seeking transformational alternatives to the U.S. prison system
The promise and shortcomings of present death penalty and solitary confinement legislation
The intersections of the U.S. prison system with race, gender, class, and sexuality.
The intersections of the U.S. prison system with politics.
In addition to the workshops, we will have two keynote speakers, Joy James and Susan Rosenberg. Other confirmed plenary speakers include Mark L. Taylor and Colin Dayan.
For more information, see our CFP: http://goo.gl/4eKml